Technical Services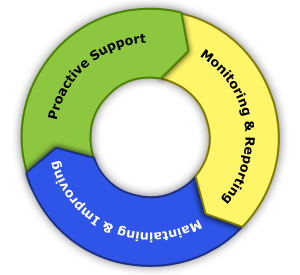 Ideally, your technology environment should be helping you achieve your strategic business vision – not working against it. Many businesses operate with a non-managed infrastructure of technology resulting in unexpected failures that paralyze the operation.
Agency Technologies, Inc. understands the responsibilities and demands placed on a business and its owners and managers. You have many operational demands that need to be addressed daily to ensure your business is working efficiently and having your staff focus on IT operations isn't something you can afford to worry about.
Utilizing our "Business Management through Technology Management" philosophy, you will have the resources available that will allow you to focus on the success of your business.